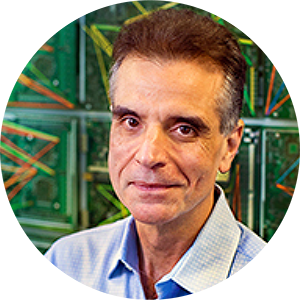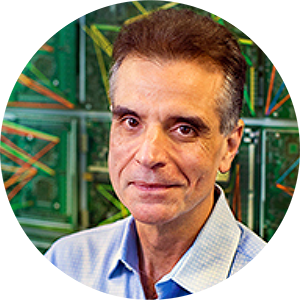 Building the data and analytic skills necessary to succeed in the 21st century workforce is a top priority for the University of Miami Institute for Data Science and Computing (IDSC). To advance that goal, IDSC has recruited leading technology professionals for its Industry Advisory Board.
"We are committed to making South Florida a hub for the data sciences and integrating leading-edge tools and applications into decision-making processes for all industries," said Nick Tsinoremas, Founding Director, IDSC, and Vice Provost for Research Computing and Data, University of Miami.  "Our valued members of the Industry Advisory Board support help shape our workforce development initiatives."
"We are in the middle of the information and communications technology (ICT) revolution, which is transforming society and reshaping the industrial world."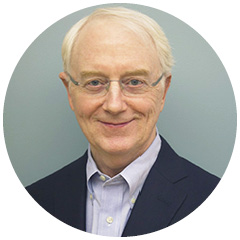 Roy Lowrance, Chief Data Scientist at Autonomous Professional Development, serves as Chairman of IDSC's Industry Advisory Board. He has designed and developed artificial intelligence (AI) applications that help adult learners achieve their educational objectives, and is also Founder and CEO of Applied Data Science, LLC, in New York.
"We are in the middle of the information and communications technology (ICT) revolution, which is transforming society and reshaping the industrial world," said Lowrance.  "In the past decade, data science has come into its own, as the cost of storing, analyzing and moving information has plummeted. Now, organizations need to be able to leverage this technology."
Recognizing the importance of aligning academic programs with business needs, Lowrance is building an IDSC partnership with the Miami-Dade Beacon Council, the area's public-private economic development organization.  "We plan to contact organizations with data science positions, and ask those professionals what skills and knowledge are needed to do their jobs," he said. "We will also look at the data science job descriptions and convert them down into specific tasks and look at the skills needed to perform those actions. Then, we will make those insights available to academic institutions in our community, including UM, so that curriculum and course offerings can be aligned with industry needs."
Currently, Miami-Dade has hundreds of companies, nonprofits and governments that employ data science professionals, and the pool of talent continues to grow as the region attracts more technology companies. "This type of workforce development initiative will support the expansion of local businesses, as well as the relocation of newcomers," Lowrance said. "It will help businesses understand the nature of the ICT talent pool in South Florida, so they can source the right talent locally. It's a win-win situation for our community."
IDSC Industry Advisory Board

The IDSC Industry Advisory board is committed to making South Florida a hub for the integration of data science into the decision-making processes for all industries. Its mission is to support the education of the next generation of data scientists and promote the adoption of data practices by industry and business executives in the Western hemisphere.
Chairman
Roy Lowrance, PhD
Founder + CEO | Applied Data Science, LLC
Vice Chairman
Robert Moniz, PEng
President, GlassHouse Systems
Eric Anderson
Global Co-Head, Technology and Communications
EgonZehnder
Matthew Denesuk
Senior Vice President, Data Analytics & AI
Royal Caribbean Cruises, Ltd.
Laura Gabrysiak
Data Science Manager, Visa
Founder, R-Ladies Miami
Louis Gidel, PhD, MD
Chief Medical Informatics & Quality Officer
Baptist Health South Florida
Jonathan Hammond
Head of Sales, No. America Commercial Enterprise & Education
Adobe Digital Media Platform & Solutions
Elly Keinan
Managing Director, Vista Estrella Consulting, LLC
Venture Partner, Pitango
Pete Martinez
Managing Director, Game Changer Tec, LLC
CEO, Sivotec Analytics
Kevin McKenzie
Vice-President, Information Technology
Chief Information Security Officer (CISO), Dollar Tree
Fabio Ribeiro
General Partner, TUZ Ventures
CTO, Aura Minerals, Inc.
Yuda Saydun
President, Cyvent
Man Chon "Kevin" U, PhD
Vice President, Enterprise Data Architecture and Machine Learning Technology, American Express
Ingrid Vasiliu-Feltes, MD MBA
Director, World Business Angels Investment Forum