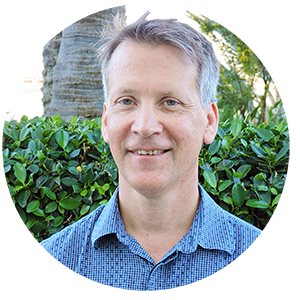 The Software Engineering team at IDSC is helping to advance a University of Miami initiative to study how wastewater may be used to predict new COVID-19 outbreaks.  Detecting traces of the virus may provide up to a week's notice ahead of positive test results to warn students and faculty that they should get tested and self-isolate before the illness spreads. 
"We are building a portal to support this important collaborative project," said Christopher Mader, IDSC Director of Software Engineering (pictured at left). "We want to be sure UM researchers and administrators have access to timely information as they move forward with this initiative."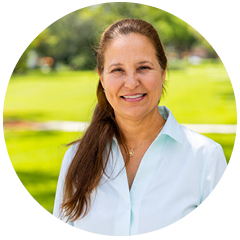 Earlier this year, a team of 40 faculty and staff members and students received a two-year $5 million grant from the National Institutes of Health (NIH), to broaden the University's own pilot program to detect the virus in wastewater. Co-Investigators for the project are Helena Solo-Gabriele (pictured at right), Professor of Environmental Engineering and Associate Dean of Research for the College of Engineering; Stephan Schürer (at left), Professor of Molecular and Cellular Pharmacology at the Miller School of Medicine; and Christopher Mason (below, at right),  Associate Professor of Physiology and Biophysics, and of Computational Genomics in Computational Biomedicine, as well as Co-Director of the WorldQuant Initiative for Quantitative Prediction at Weill Cornell Medicine in New York City.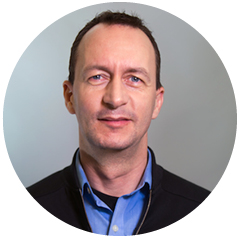 With this funding, the team will also join a consortium organized by the NIH to collect and standardize data from institutions across the United States that are testing wastewater for the virus. Schürer said the team will work to create data criteria and software tools so that the wastewater figures and associated information can be seamlessly stored, compiled, and analyzed. This will help scientists correlate information from a range of sources more efficiently, he added.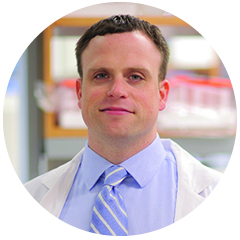 They will also investigate whether there is a relationship between the concentration of the virus in wastewater and the results of human testing to create models that can predict COVID-19 outbreaks. Finally, led by Mason, they will utilize next-generation sequencing technology to characterize SARS-CoV-2 genetic variations, look for novel viruses, and link this data to national and global efforts to track emerging pathogens. 
Ultimately, Solo-Gabriele hopes to create a primer to share with leaders across the nation about the best ways to identify the virus in wastewater, and how it can be used to quickly warn individuals of potential infection.  As she said, "We are learning that measuring wastewater is a powerful tool to understand what illnesses are in a community and how humans are contributing to these diseases, not only for COVID-19, but for public health in general." 
---
Project Website:  covisfrad.org
Project Title:  "Development and Proof-of-Concept Implementation of the South Florida Miami RADx-rad SARS-CoV-2 Wastewater-Based Surveillance Infrastructure"