To promote the advancement of data science, IDSC has launched a VISITING FELLOWS Program. The program is designed for academic and industry professionals outside the University of Miami who want to contribute to their fields through collaborations with our data scientists. The program is also for those who have an interest in research and/or education involving data science and computing and want to gain practical research experience in data science in a variety of disciplines, like earth systems, biomedical and healthcare, and urban labs and smart cities, to name a few. The Visiting Fellows appointment is for one year and is renewable.  IDSC provides Fellows access to the University's immense advanced computing infrastructure and the opportunity to explore collaborations with colleagues with a variety of expertise.

Robert Atlas
Director Emeritus
NOAA | AOML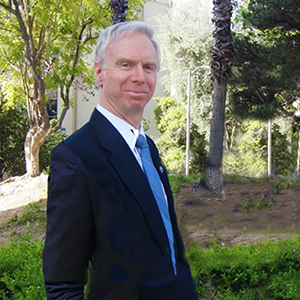 Dr. Robert "Bob" M. Atlas is the former Chief Meteorologist at NASA's Goddard Laboratory for Atmospheres, and Director Emeritus of the National Oceanic and Atmospheric Administration's (NOAA) Atlantic Oceanographic and Meteorological Laboratory (AOML) on Virgina Key in Miami, Florida. Some of the areas he focused his research on included the prediction, movement, and strengthening of hurricanes. He has worked with both satellite data and computer models as a means to study these hurricane behaviors.
Dr. Atlas received his PhD in Meteorology and Oceanography in 1976 from New York University (NYU). Prior to receiving the doctorate, he was a weather forecaster in the U.S. Air Force where he maintained greater than 95% forecast accuracy. From 1976 to 1978, Dr. Atlas was a National Research Council Research Associate at NASA's Goddard Institute for Space Studies (GISS), New York, an Assistant Professor of Atmospheric and Oceanic Science for SUNY The State University of New York, and, Chief Consulting Meteorologist for the ABC Television Network.
In 1978, Dr. Atlas joined NASA as a research scientist. He served as head of the NASA Data Assimilation Office from 1998-2003, and as Chief Meteorologist at NASA Goddard Space Flight Center (GSFC) from 2003-2005. Dr. Atlas has performed research to assess and improve the impact of satellite data on numerical weather prediction since 1973. He was a key member of the team that first demonstrated the significant impact of quantitative satellite data on numerical weather prediction, and he is the world's leading expert on Observing System Simulation Experiments, a technology that enables scientists to determine the quantitative value of new observing systems before funds are allocated for their development.
He served as a member of the Satellite Surface Stress Working Group, the NASA Scatterometer (NSCAT) Science Team, the ERS Science Team, the SeaWinds Satellite Team, the Working Group for Space-based Laser Winds, the Scientific Steering Group for GEWEX Global Energy and Water Exchanges, the Council of the American Meteorological Society, and, served as Chairman of the U.S. World Ocean Circulation Experiment (WOCE) Advisory Group for model-based air-sea fluxes. He is currently a member of the Science Teams for two NASA space missions.
From 1974-1976, he developed a global upper-ocean model and studied oceanic response to atmospheric wind forcing, as well as large-scale atmospheric response to sea surface temperature (SST) anomalies (unusual events). In more recent years, his research concentrated on the role of how the air and sea interacts in the development of cyclones, the role of soil moisture and unusual SST events in the initiation, maintenance, and decay of prolonged heat waves and drought, and, most recently, on the modeling and prediction of hurricane formation, movement, and intensification.
He is a recipient of the NASA Medal for Exceptional Scientific Achievement, and the American Meteorological Society's Banner I. Miller Award. In 2019, just prior to his retirement from NOAA, he was honored by the National Hurricane Center for Enduring Contributions to the nation's hurricane forecast and warning program, and by the U.S. House of Representatives for his service to the nation.

Stephen J. Dennis
Lecturer
School of Public Policy
University of Maryland | College Park
Stephen Dennis conducts research and participates in the development of next-generation analytic and computing technologies and applications as a senior researcher at the University of Maryland at College Park. He leads and serves as a team member contributing to the vision, strategy, research activities, and partnerships that contribute to institutional growth. In this role, he coalesces and leverages extensive innovation experiences and networks, technical skills, and collaborations that add value to the research ecosystem and yield scalable results for the emerging technology marketplace. In addition, he formulates and maintains highly effective partnerships with internal/external organizations to develop effective and repeatable engagements that are scalable in practice, and represents the organization to nonprofit, industry, academia, government, and foreign government partners as required to create, mature, and leverage effective relationships that serve common goals and derive mutual benefit.
Currently, Mr. Dennis teaches Advanced Topics in Policy: Homeland Security as a graduate student instructor and subject matter expert regarding the history and formulation, execution, and frameworks for homeland security policymaking. Beginning in Fall 2021, he also began serving as a Senior Consultant for the Center for Innovative Technology supporting the Chief Technology office in the development of capabilities that support State of Virginia decision-making, including the Governor and Legislature, regarding a spectrum of emerging technology innovations and related economic development activities. He also serves as a subject-matter expert advising the development of information-sharing capabilities and internet of things architectures related to a wide variety of state, regional, and local smart city applications.
From January 2020 to January 2021, Mr. Dennis served as the Director, Department of Homeland Security (DHS), Science and Technology Directorate, Advanced Computing Technology Centers, and as the DHS Science and Technology Representative to the White House Office of Science and Technology Policy and the National Security Council's National Strategic Computing Initiative. He began at the DHS in 2007 as the Technical Director for the Advanced Research Projects Agency, advancing to Advanced Research Projects Agency Innovation Director in 2012. In 2016, he became the Director for the DHS Science and Technology Directorate, Data Analytics Technology Center.
Mr. Dennis has a BS in Computer Engineering from Clemson University, an MS in Electrical Engineering and MBA from the University of Maryland, College Park. He received the Presidential Rank Award for Meritorious Service—Career Service (2017), the DHS Secretary Unity of Effort Award—Cross-cuting Analytics (2016), the DHS Secretary Meritorious Service Medal—Delivering Mission Capability (2015), the DHS S&T Undersecretary Award for Building Partnerships (2014), and the DHS S&T Undersecretary Award for Innovation (2012).

Jay Mollica
Director of Digital Engagement
Pérez Art Museum Miami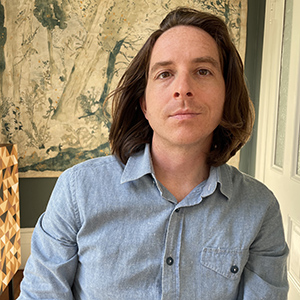 Jay Mollica is an award-winning technologist and designer working in the cultural sector. Throughout his career, he has worked with scientists, educators, curators, and artists to build and deploy a variety of digital initiatives. He has also done some writing about his work, culture, and design. Previously, he was a Creative Technologist at SFMOMA in San Francisco.

Babak Saboury, MD, MPH, DABR, DABNM
Lead Radiologist, PET | MRI
NIH Clinical Center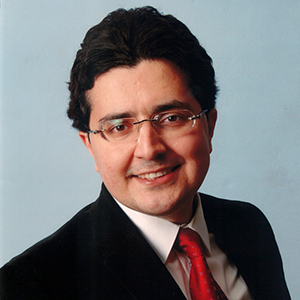 Dr. Babak Saboury is a radiologist and nuclear medicine physician, dual-board certified by ABR and ABNM, and board eligible in clinical informatics by ABPM with extensive clinical expertise in oncoradiology, particularly MRI and PET (Magnetic Resonance Imaging and Positron Emission Tomography) image interpretation, as well as targeted radionuclide therapy.
Dr. Saboury is a physician-scientist in the Department of Radiology and Imaging Sciences at the NIH Clinical Center. He joined the University of Pennsylvania (UPenn) in 2009 and during his four-year tenure there, he gained advanced expertise in modern molecular imaging with a focus on Positron Emission Tomography (PET) and novel quantitative techniques for the development of translational imaging biomarkers as the Director of the Quantitative Imaging Biomarker Laboratory of Abass Alavi.
In 2014, he joined The University of Maryland as a combined radiology and nuclear medicine track resident physician training with visionaries in both fields, Eliot Siegel and Vaskin Dilsizian, and stayed there as an attending radiologist and nuclear medicine physician until 2019 when he accepted his clinical appointment at the NIH.
His clinical residency at the University of Maryland exposed him to the full breadth and depth of clinical radiology and nuclear medicine sharpening his expertise and skills as a physician. This rigorous training prepared him to address the most complicated aspects of clinical radiology and nuclear medicine. On the other hand, working at UPenn with the world-renowned pioneers of molecular imaging and PET carefully attuned his scientific mind. He is the author of more than 60 peer-reviewed papers, with more than 100 presentations at national and international meetings. Dr. Saboury is a Professor of Computer Science and Electrical Engineering (adjunct) at the University of Maryland, Baltimore County (UMBC).
As an oncoradiologist, nuclear medicine and clinical informatics physician, he is the lead radiologist for PET/MRI and the Chief Clinical Data Science Officer for RADIS.

Eliot L. Siegel, MD
Professor, Diagnostic Radiology + Nuclear Medicine
University of Maryland | School of Medicine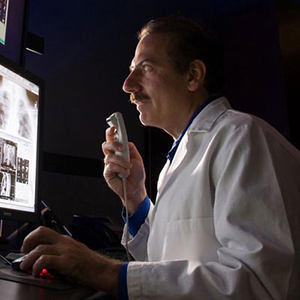 Dr. Eliot Siegel is Professor and Vice-Chair at the University of Maryland School of Medicine, Department of Diagnostic Radiology, as well as Chief of Radiology and Nuclear Medicine for the Veterans Affairs Maryland Healthcare System. He is the Director of the Maryland Imaging Research Technologies Laboratory and has adjunct appointments as Professor of Bioengineering at the University of Maryland College Park, and, as Professor of Computer Science at the University of Maryland Baltimore County (UMBC). Dr. Siegel was responsible for the NCI's National Cancer Image Archive and served as Workspace Lead of the National Cancer Institute's caBIG In Vivo Imaging Workspace. He has been named as Radiology Researcher and Radiology Educator of the year by his peers as well as one of the Top Ten radiologists. Under his leadership, the VA Maryland Healthcare System became the first filmless healthcare enterprise in the world. He has written over 200 articles and book chapters about PACS (Picture Archiving and Communication Systems) and digital imaging, and has edited six books on the topic, including Filmless Radiology and Security Issues in the Digital Medical Enterprise. He has made more than 1,000 presentations throughout the world on a broad range of topics involving computer applications in imaging and medicine. Dr. Siegel served as symposium chairman for the Society of Photo-optical and Industrial Engineers (SPIE) Medical Imaging Meeting for three years, and is currently serving on the board of directors of the Society of Computer Applications in Radiology (now Society for Imaging Informatics in Medicine). He is a fellow of the American College of Radiology and of the Society of Imaging Informatics in Medicine.

Mark Wolff
Advisory Industry Consultant +
Chief Health Analytics Strategist
SAS Institute | Global IoT Division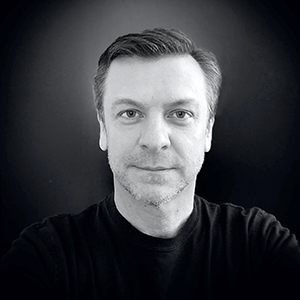 Dr. Mark Wolff has over 25 years of experience in the healthcare, life science, and software industries as a scientist and analyst working in the U.S., Europe and Asia, having held a variety of research and leadership positions in academia, government, and industry. Recognized as an accomplished practitioner and thought leader in the development and application of advanced/predictive analytics, machine learning, artificial intelligence, and data visualization to solve complex problems in research,
development, and commercialization in the pharmaceutical, medical device, and healthcare industries. his current work focuses on the development and application of machine learning approaches to streaming sensor/IoT data in support of improving health outcomes and safety and the design of intelligent decision support systems for clinical development, care delivery, and digital health initiatives. Dr. Wolff is a sought-after speaker, writer, and consultant by industry, academia, and government, with
highly developed communication and presentation skills.
Doctor of Philosophy, Toxicology  |  North Carolina State University, Raleigh, North Carolina
Master of Science, Entomology/Toxicology  |  North Carolina State University, Raleigh, North Carolina
Bachelor of Science, Biology/Liberal Arts  |  Loyola College, Baltimore, Maryland
Tags:
Babak Saboury
,
Eliot L. Siegel
,
IDSC Visiting Fellows
,
Jay Mollica
,
Mark Wolff
,
NIH Clinical Center
,
NOAA
,
NOML
,
PAMM
,
Robert Atlas
,
SAS Institute
,
Stephen J. Dennis
,
University of Maryland
,
Veteran Affairs Maryland Healthcare System