A new Master of Science in Data Science (MSDS) program offered by the University of Miami has generated strong enrollment from students seeking to incorporate data skills in their careers.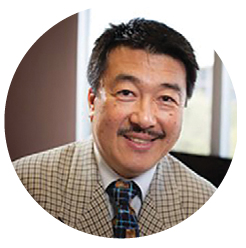 "Demand for the University's highly personalized MSDS program has already outpaced expectations," said Mitsunori Ogihara, PhD, Professor, Department of Computer Science and Director of IDSC Education.  "Students in many different fields realize that being able to analyze data and interpret the results can help them advance their career goals."
For the fall semester, program had 11 graduate students from as far away as Canada and Seattle—more than double initial projections, said Ogihara. "We have enrolled four more students in the spring semester to accommodate growing demand."
The MSDS program is primarily conducted in a virtual format, with experiential learning opportunities as well. The 30-credit program can be completed in one or two years, depending on student's personal and work schedules.
"This is a very personalized program where students can focus on their areas of interest, and work at their own pace," said Dr. Ogihara. "Our courses have been drawn from various University of Miami programs, giving students a wide range of electives."
The MSDS program offers four areas of concentration:
Dr. Ogihara said two additional concentration will be added to the program, possibly with the fall 2021 semester:  Educational and Psychological Sciences, offered in partnership with the School of Education and Human Development; and Marketing, offered with the Miami Herbert Business School. "We hope to receive formal approval by the end of the spring semester," he said.
One of the highlights of the MSDS program is an internship in data science through corporate, governmental, and nonprofit organizations. IDSC works with the UM Toppel Career Center to provide these real-world opportunities for MSDS students.
Dr. Ogihara said the first MSDS students are expected to graduate at the end of the summer semester, as new students arrive to start the program this fall. He added, "This is an excellent opportunity for students from any academic discipline to advance their careers by understanding the applications and implications of data in today's world."
---
Tags:
Data Science
,
Data Visualization
,
Department of Computer Science
,
Educational and Psychological Sciences
,
Marine and Atmospheric Sciences
,
Marketing
,
Master of Science in Data Science
,
Miami Herbert Business School
,
Mitsunori Ogihara
,
Smart Cities
,
Technical Data Science
,
Toppel Career Center