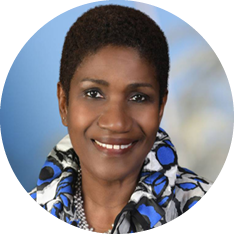 A prototype mobile application has been created in the ongoing Sant La/Early Childhood Education Resources project. This app is designed to provide Haitian-American families in northeast Miami-Dade County with access to early childhood education resources.  The initiative is a collaborative partnership with Sant La Haitian Neighborhood Center, which provides a wide range of services to the Haitian-American community.
"Thanks to IDSC, we will be able to create a game-changing mobile-friendly application to help parents and families, while serving as a replicable model for other communities," said Gepsie Metellus, executive director, Sant La, when the project launched in January 2021 (read more).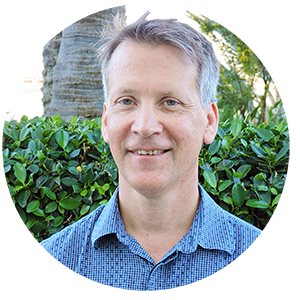 Christopher Mader, IDSC Director of Software Engineering, said the UM team has wrapped up the proof of concept, and will continue to work with Sant La in refining the mobile-first, web-based application. "Our partners at Sant La have been preparing lots of videos to guide families through the functions," he said.
While the ultimate users are parents, the mobile-first application will first be rolled out to "trusted messengers" in the community who will show parents how to access and use the application, and provide technical support, said Mader. "This is an essential step in the process of bringing the application to the parents who will benefit from this information."
Miami-Dade's northeast corridor is home to a large working-class, Haitian immigrant community, whose residents formed the Northeast Corridor Early Learning Committee in 2020 to help parents gain better access to preschool programs.
The initiative is supported by UM's ULink program, The Children's Trust, the Miami Foundation, and Sant La, and draws on the work of the Miami-Dade IDEAS for Children Consortium.
Tags:
Chris Mader
,
Christopher Mader
,
Early Childhood Education Resources
,
Gepsie Metellus
,
Miami-Dade IDEAS for Children Consortium
,
Mobile App Development
,
Northeast Corridor Early Learning Committe
,
Sant La Haitian Neighborhood Center
,
The Children's Trust
,
The Miami Foundation