from the deputy director
The new year marks an exciting period at the Institute for Data Science & Computing, with new faces joining the team and a new round of IDSC grant winners who will further our mission to use the power of computing to bolster a wide range of academic pursuits across the University of Miami.
We already had a busy 2022, hiring new researchers—some full-time at IDSC, some serving as joint appointments embedded in other departments at the U. Now, we're excited to announce we've already hired two more researchers for 2023 who will bring innovative ideas and fascinating research to our growing partnership with the Rosenstiel School of Marine, Atmospheric, and Earth Science.
New Faculty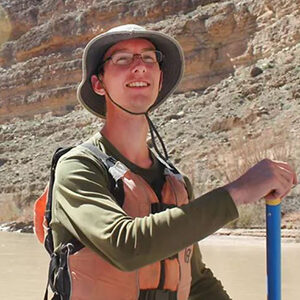 Samuel Goldberg, PhD, who has been an NSF postdoctoral fellow at the Rosenstiel School's Department of Marine Geoscience since July, will officially become an Assistant Professor in January. He will be another joint appointment, meaning he'll teach classes and have his office at the Rosenstiel School, but will also collaborate with IDSC computer science experts to explore new ways to drive his research forward.
At 29 years old, Goldberg becomes one of the youngest members of the IDSC team, but I've found that his generation is the most willing to embrace the power of artificial intelligence and machine learning to advance traditional research methods. He's been researching dark soil deposits in the Amazon River basin, a very traditional, labor-intensive process. But he's moving that work into the 21st Century by training computers to sort through decades of satellite imagery to find those soil deposits on their own. (Read our profile story on Sam.)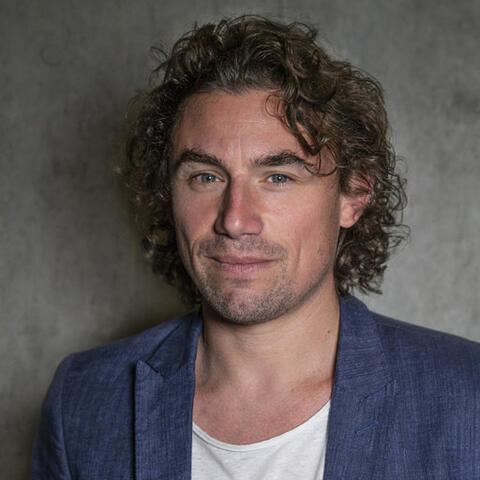 In October, we will welcome Gabriel Reygondeau, PhD, a Research Associate at the University of British Columbia's Institute for the Oceans and Fisheries, as another joint appointment with the Rosenstiel School. Reygondeau will continue his groundbreaking work creating a global biodiversity model that accounts for all living creatures in the world's oceans, capturing the full range of sea life from microscopic phytoplankton to 400,000-pound blue whales.
Reygondeau is combining his deep knowledge of marine life with his computer science skills to create this revolutionary model. Scientists around the world have created biodiversity sets that chronicle small corners of the oceans, but Reygondeau is trying to bring all of those disparate sets together into one cohesive, constantly evolving, biodiversity model. That massive model can help us understand the current state of life in our oceans, but more importantly, allow scientists to model what the future will look like as climate change, government policies, and natural phenomena alter our oceans.

New Grants
Now in its third year, our Collaborative Data Science Grants Program features the largest group of winners to date. This year's program was focused on projects that explored data ethics and social justice, and we had so many strong applications from across the University that we added two additional awards. Each recipient will receive $20,000 and 1M Service Units (SUs) to be used for high-performance computing at IDSC.
Here are the seven winners of our 2022 collaborative data science grants:
Natalia Andrade Rodriguez

Postdoctoral Associate, Rosenstiel School Department of Marine Biology and Ecology

Her project that will use explainable artificial intelligence to study gene expression patterns in heart-stressed corals.

Vanessa Aguiar-Pulido

Assistant Professor, College of Arts and Sciences, Department of Computer Science

Her project using deep learning and explainable artificial intelligence to improve race bias in the treatment of breast cancer.

Eric C. Brown, PhD

Associate Professor, Miller School of Medicine, Department of Public Health Sciences

His project designed to better disseminate data science and machine learning techniques throughout Latin America.

Samantha Ballard, PhD

Postdoctoral Associate, Rosenstiel School Department of Ocean Sciences

Her project using satellite imagery and deep learning detection to study atmospheric gravity waves caused by giant clouds that develop inside of hurricanes.

Abigail L. Fleming, JD

Mysun Foundation Practitioner-in-Residence, School of Law Environmental Justice Clinic

Her project is titled "Displacement Vulnerability and Mitigation Tool."

Yasamin Rezaei

Teaching and Research Assistant, Department of Modern Languages and Literatures

Her project studying social media posts to better understand the ongoing revolution in Iran and the impact of the death of Mahsa Amini after her arrest by the country's morality police.

Meryl Shriver-Rice, PhD

Director of Environmental Media at the Abess Center for Ecosystem Science and Policy

Her project using artificial intelligence to study heritage equity in Florida.
We are looking forward to working with our new colleagues and helping our seven grant winners as they take advantage of the computing power and knowhow at IDSC to carry out their innovative work. Stay tuned for further announcements later this year.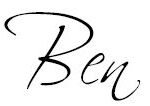 Ben Kirtman, PhD
idsc deputy director  |  director, idsc earth systems