Cover Story

Nationally known as a health disparities researcher, thought leader, and technologist, Azizi Seixas, PhD, was recently honored by Amazon Web Services (AWS) as one of 10 U.S. Education Champions in their inaugural class at IMAGINE 2022. The AWS Education Champions community recognizes, celebrates, and supports individuals that embody and advocate for AWS Education's mission of accelerating digital transformation of education with cloud computing. These pioneers will inspire others to think big when looking at how to improve education and accelerate research. The Institute for Data Science and Computing (IDSC) congratulates and celebrates with Dr. Seixas!
AWS Education Champion
The individuals selected as "Education Champions" demonstrated innovative uses of AWS services to profoundly shape the experience of learners, educators, researchers, administrators, and more. In addition, they were honored for sharing their experiences with services, solutions, and best practices for the use of AWS in education.  Along with recognition, AWS Education Champions receive professional development and thought leadership opportunities, increased visibility in a vast network of peers and other education leaders, and access to travel grants to attend industry events to present their experiences and lessons learned. They also are invited to present at AWS conferences and events to share their initiatives ranging from turning data into actionable insights to support student success to developing new ways to test medical treatments virtually.
"It was an honor to be recognized by AWS for driving digital transformation with innovative approaches across the educational landscape," Dr. Seixas said. "For me, it's not about the next cool technology—it's about finding answers to health issues and educating the next generation of researchers."
Population Health Informatics
Dr. Seixas has spent many years studying how to address challenging health disparities in underserved neighborhoods throughout the country. Now, in his role as Director of Population Health Informatics at IDSC is deploying advanced technology to find new strategies for delivering personalized medicine and improving population health. "Solving healthcare challenges takes continuous streams of good data, powerful analytics, and a deep understanding of how to effect sustainable behavior change across the four pillars of health: sleep, physical activity, diet and nutrition, and stress management," said Seixas, who is a Research Associate Professor of Psychiatry and Behavioral Sciences at the University of Miami Miller School of Medicine. "Big data is not a panacea, but it provides perspective and depth on health issues, and how we can solve them," he added. "For instance, we can go beyond the usual suspects like high blood pressure and study things like heart rate variability when sleeping. Analyzing this data can help us find new causes, risk factors and protective strategies."
Seixas has written more than 150 high-impact publications, book chapters, and conference presentations, and was recently voted one of the top 100 most inspiring Black Scientists in America by Cell Press. He has taken a disruptive approach to research by connecting personalized individual care with population health in a community. "When studying a health issue, we first need to describe it and determine its attributions," he said. "Then we can classify the issue and try to forecast to see if we can predict how these variables will relate over time. Then we explain the cause and ask why a group of people are most burdened by a health condition. Then, we go back to personalization to look at the individual and try to optimize those findings for a larger population."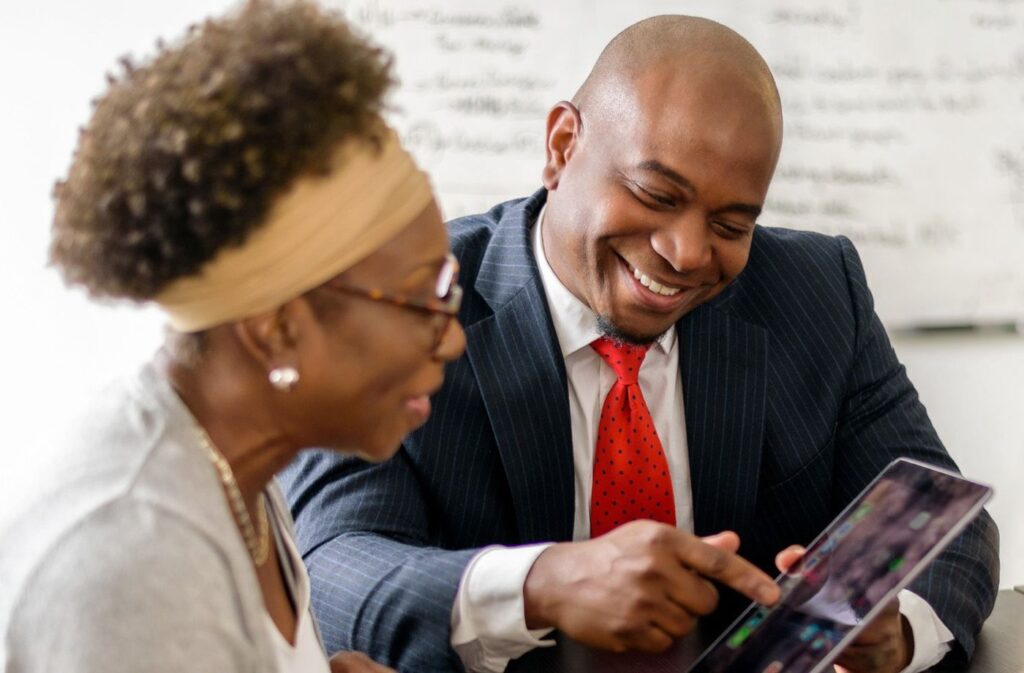 Innovation Laboratory
In yet another role as Director of The Media and Innovation Lab (MIL) at the Miller School, Seixas is looking at a wide range of issues from precision medicine to population health. "Most of health and well-being is outside the confines of healthcare system, so we need a wide approach to tackle the vexing issues," he said. "Technology is changing how we communicate at a time when rising cost of living, stress levels, and social demands pose challenges to individuals and communities," he said. "Our goal is to be a regional, national, and global leader in digital health technology and innovation, with a special emphasis on making these solutions accessible to all.
Seixas will be examining digital health issues from five perspectives:
• Education—Creating a culture of innovation in academic medicine for clinicians and scientists.
• Research—Determining how best to treat individual patients and improve health in communities
• Clinical Care—Providing the right treatment to the right person at the right time at the right dosage
• Venture—Bringing in commercial partners to scale and accelerate innovation on a national and global level
• Service and Outreach—Making sure that underserved individuals and communities can access and use health-related technology people intended for cant use them—digital literacy is variable depending on populations
"We know our greatest covenant as scientists and clinicians is to serve the public," he said. "We want to make accurate health-related content accessible to individuals so they can make well-informed decisions for themselves and their families."
Digital Twin Initiative
One of Seixas' priorities this fall is the "digital twin" initiative, creating an individual's digital health proxy to test therapies before being used on that patient. This "MILBox" strategy includes a physical box sent to participants' homes with wearable devices and sensors based on an individual's health screening. Data is collected over seven days and transmitted via an app on the user's smartphone to the cloud, where an artificial intelligence algorithm will evaluate various treatment options.
"The digital twin program is an opportunity to revolutionize how data is captured and utilized to better inform treatment teams about the health and well-being of their patients," Seixas said. "Our approach to obtaining holistic, longitudinal data from diverse population groups is designed to overcome the gaps and data drop-offs that have limited these kinds of efforts until now."
Emphasizing the value of IDSC resources in understanding individuals' personal health issues, Seixas said, "Digital twins will serve as models, demonstrating the positive impact of changes in behaviors, therapies, and other health interventions. At its core, precision medicine is personal medicine."
Tags:
AWS Education Champions
,
Azizi Seixas
,
Digital Twin Initiative
,
Media and Innovation Lab