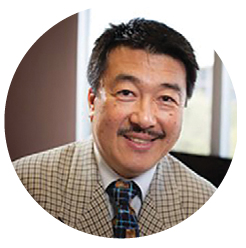 By joining the National Science Foundation's (NSF) Center for Accelerated Real Time Analytics (CARTA), the University of Miami, through IDSC, is opening the door to deeper levels of academic and industry collaboration.
"As the latest CARTA site, our research will focus on a variety of themes, including machine learning and artificial intelligence," said Mitsu Ogihara, PhD, Professor of Computer Science, Director of IDSC Education, and NSF University of Miami CARTA (UM CARTA) Site Director. "We will apply these powerful computing technologies to studies in fields like blockchain, smart homes, health devices, and applications."
CARTA is one of the prestigious Industry/University Cooperative Research Centers (I/UCRC) funded through a grant from the NSF. Based at the University of Maryland, Baltimore County (UMBC), CARTA's other members include Rutgers University New Brunswick, North Carolina State University (NCSU), and Tel Aviv University in Israel.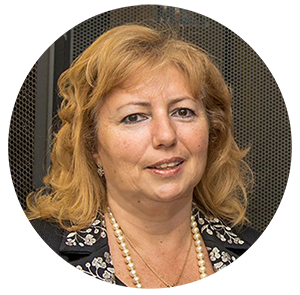 "We are building partnerships among industry, academia, and government agencies," said Yelena Yesha, PhD, UM Professor of Computer Science, IDSC Innovation Officer and Head of International Relations, and Founding Director of the global CARTA consortium. "UM CARTA's work will advance the analysis of big datasets generated in various fields, and the development of self-learning, self-correcting 'smart' systems."
Ogihara said the UM CARTA team plans to boost the site's research workforce, including faculty, fellows, and students from a wide range of disciplines. "We offer graduate and undergraduate students an opportunity to participate in state-of-the-art research that defines the future," he said. "Our initial priorities include using real-time analytics in medical diagnostic and neuroscience applications, as well as signal processing on micro (Internet of Things) to macro (smart cities) levels."
Ogihara plans to work with members of IDSC's Industrial Advisory Board and other commercial partners who can support and guide UM CARTA's research.  "They will receive progress reports of all our projects and provide feedback that will help us achieve our goals," he added.
While the NSF provides base funding to each of CARTA's university partner sites for management, the primary support for its research projects comes from its industry and government members. All I/UCRCs have a standard membership agreement approved by NSF that entails IP rights and allows for collaboration among partnering universities and potential collaboration with other I/UCRCs.
The new UM CARTA site will also serve as a place for companies and government agencies in South Florida to develop their research portfolio through collaboration with academia, strengthening the industrial and government ecosystem through its work on problems of national significance.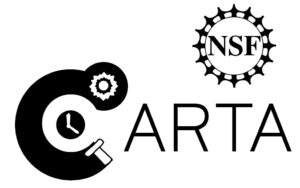 Join NSF UM CARTA  |  UM CARTA Members  |  CARTA Partner Sites
---
Applications Invited for UM CARTA PhD Research Assistantships
Applications are invited for three paid 4-year PhD research assistantships available in the Department of Computer Science. These research assistantships are funded by the NSF UM CARTA. These research assistantships will be focused on data analytics research in machine learning and artificial intelligence, image and textual analysis, smart homes, and blockchain applications. The research assistants will conduct original research with faculty advisors in the Department of Computer Science in conjunction with the Center, publish research papers, and present results at various meetings.  Read more . . .
Tags:
AI
,
Artificial Intelligence
,
Blockchain
,
CARTA
,
Center for Accelerated Real Time Analytics
,
health devices
,
Internet of Things
,
IoT
,
Machine Learning
,
Mitsunori Ogihara
,
National Science Foundation
,
NSF
,
NSF UM CARTA
,
real-time medical diagnostics
,
smart homes
,
smart systes
,
UM CARTA
,
UMBC
,
Yelena Yesha