Professor Yelena Yesha, Ph.D., has been appointed Knight Foundation Chair of Data Science and Artificial Intelligence, the first Knight Chair for the Institute for Data Science and Computing (IDSC) at the University of Miami. As an expert in blockchain technology, personalized health care, and electronic commerce, Yesha is a renowned data scientist and trailblazer in her field.
"Yelena has a long career in data science—even before you called it that—and has created applications for technology in fields like cybersecurity, remote sensing, and health care," said IDSC founding director Nicholas Tsinoremas, UM Vice Provost for Research Computing and Data. "She is the perfect fit because she also has the expertise in translating data science into computer applications to solve real-world problems."
"South Florida is becoming a hub for technology startups, presenting an exciting landscape to train the next generation of our workforce in data science and help companies take products to the market."
Yesha will direct the AI and Machine Learning program at IDSC, and continue serving as its Innovation Officer, a role she began in January 2020, when she joined IDSC.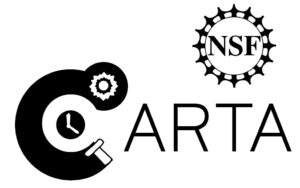 "South Florida is becoming a hub for technology startups, presenting an exciting landscape to train the next generation of our workforce in data science and help companies take products to the market," said Yesha, who was the Founding Director of the National Science Foundation's Center for Accelerated Real Time Analytics (CARTA) global consortium.
For the past decade, Yesha has been working with the US Department of Veterans Affairs and using its massive database of clinical information in order to forecast illness. She continues to refine that tool while working on several other health care applications—to improve diagnosis and therapy for dementia patients, develop household smart sensors to transmit a patient's vital signs to their doctors, and utilize machine learning to diagnose COVID-19 from a patient's lung CT scans and X-rays.
Earlier in her career, a White House staff member asked Yesha to lead the U.S. Department of Commerce's Center for Applied Information Technology (CAIT) at the National Institute of Standards and Technology. Taking a leave from UMBC, Yesha galvanized a team of computer scientists to create one of the first electronic commerce systems to be used by the federal government. Today, a version of the system is used to process federal transactions in the hundreds of billions of dollars each year.
Yesha was also selected to represent the United States at the G7 global marketplace for small and medium enterprises group, and guided small and medium businesses in transitioning to online platforms. The experience led her to write an e-commerce textbook, which has been widely used by many North American and European universities. "We dealt with the business aspects of e-commerce, as well as the policy issues such as adding taxes and securing electronic payments," she said. "In the beginning, there were many challenges to overcome."
After an invigorating year at CAIT, Yesha was selected to become the director of NASA's Center for Excellence in Space Data and Information Sciences for five years. Her team of scientists helped repair the Hubble Space Telescope, and she supervised the development of Beowulf, a computer system that revolutionized high-performance parallel computing and is now used in research labs across the globe. Her team also developed major components of the Linux operating system and created the Global Legal Information Network at the Library of Congress, to provide a secure satellite communication among countries working on international laws or treaties.
Around the same time, she also began consulting for IBM's product development division. "I've been privileged to work on the release of several commercial products. This experience led me to critically examine the power of translational research and resulted in enriching the curriculum of the classes I taught," she said.
In 2003, the chair of surgery at the University of Maryland School of Medicine approached Yesha about creating a virtual operating room, and she was finally able to combine her computing expertise with her interest in health care. The pair worked closely together to design the nation's first computer-based surgical simulation rooms for surgery fellows at the University of Maryland.
Soon after, Yesha delved into personalized medicine, helping hospitals across the world combine genetic data with clinical information to craft individualized patient treatment plans. At IDSC, she is eager to continue advancing health care technology, by employing a range of tools, including artificial intelligence, machine learning, and blockchain technology.
"Yelena understands the trajectory of computing today," said Jeffrey Duerk, UM executive vice president for academic affairs and provost. "This understanding will help guide our students, faculty, staff, and community toward the next technology revolution, and we are elated to have her at the University of Miami."
SOURCE:  "Computer Scientist is a Pioneer for Women in Technology" NEWS@TheU story by Janette Neuwahl Tannen
Tags:
Artificial Intelligence
,
Beowulf
,
Blockchain
,
CAIT
,
cybersecurity
,
E-Commerce
,
Electronic Commerce
,
G7
,
Hubble Telescope
,
Jeffrey Duerk
,
John S. and James L. Knight Foundation
,
Knight Foundation
,
Linuz
,
Machine Learning
,
NASA
,
Nick Tsinoremas
,
NIST
,
Personalized Healthcare
,
real-time data analytics
,
remote sensing
,
University of Maryland
,
US Department of Veteran Affairs
,
Yelena Yesha