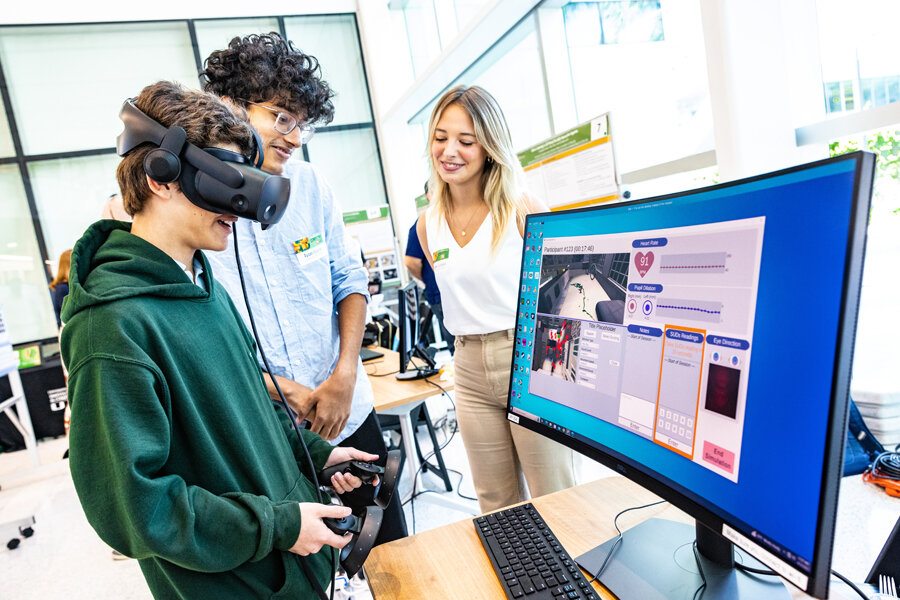 Coral Gables FL--04-14-2023-- Photo by Joshua Prezant/University of Miami--University of Miami's inaugural Computing Day, Friday April 14, 2023, from 10:00 AM to 3:00 PM at the new Frost Institute for Chemistry and Molecular Science building on the Coral Gables campus.
Computing Day is part of a broad initiative to foster interdisciplinary collaboration and innovation in computing. The event convenes corporate and government professionals, faculty and student scholars, and other audiences engaged in all facets of computing as we design the future.
Highlights include a panel of alumni industry experts, faculty and student poster presentations, and a keynote address from Pierre Baldi, director of the Institute for Genomics and Bioinformatics and associate director of the Center for Machine Learning and Intelligent Systems at the University of California, Irvine, who has made significant contributions to the theory of AI and deep learning.